As a home builder, while you may have an entire team of a contractor, masons, fabricators, engineers, and architects at your disposal, the burden of deciding the key things can become tiring. Right from choosing the team to selecting the raw materials and even looking at the fixtures— home building can be a tedious process.  But when it comes to making the structure of your house into a home, even making a small hasty decision can have a big impact, especially when it comes to its strength and security. So, while you can change the temporary decisions like the colour of certain rooms, certain fixtures etc, things like windows and doors can seldom be changed. So, how do you give your home the security it deserves?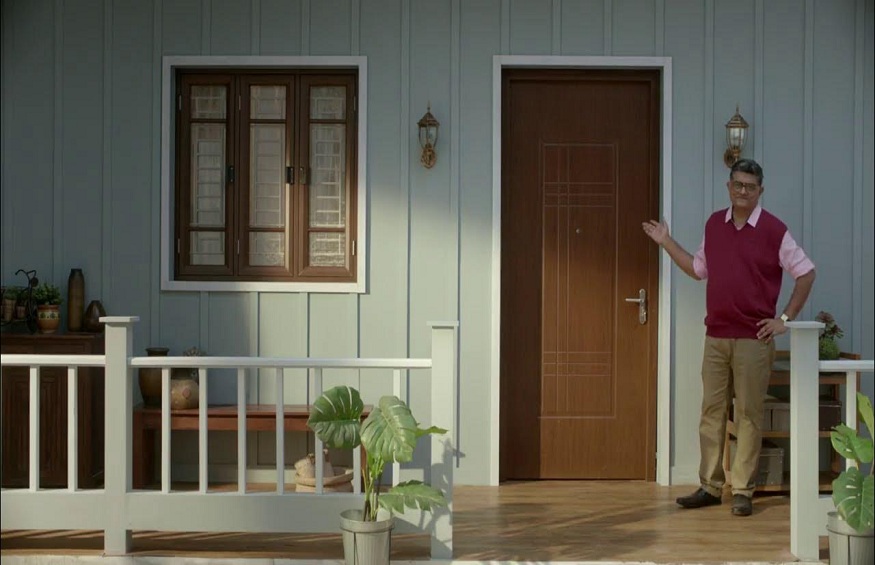 When it comes to choosing between the traditional route and taking a modern approach, it's better to do your research before reaching a decision. Since most of our homes today have a touch of modernity, there's a debate if one should ditch their traditional wooden doors in favour of the modern steel door, but why is that?
Let's delve deeper into the reasons and understand why people are inclined towards choosing steel doors!
Enhanced strength
As a material, steel is most preferred by home builders. Right from rebars to binding wires, one will choose steel so why not choose steel doors too? Naturally, since steel is one of the strongest materials available, steel doors can resist daily wear and tear. This reason alone makes them more resistant than the traditionally used steel doors.
Better resistance
Since steel doors are resistant to daily wear and tear, they can also effectively brave harsh sunlight and onslaught of rains along with rapidly changing weather conditions and external elements. All of this owing to its superior quality. What's more? These steel doors are also resistant to peaksy bugs and termites making your home safe
Resistance to fire
When compared to wooden doors that are extremely flammable and can be set ablaze, steel doors on the other hand are fire-resistant. This unique property can give you valuable time to escape while also helping you contain the fire and avoiding it spread.
Low Maintenance
Owing to its anti-corrosion property and the ability to resist termites— steel is extremely low maintenance. While wooden doors often require repainting and polishing, steel doors just need to be wiped down with a wet cloth followed with a dry cloth to remove collected dust and fingerprints.
Energy Efficiency
Today, modern steel doors often come with insulation qualities, which can drastically reduce heating and cooling costs as it helps regulate the temperature.
Superior security
While both steel and wooden doors provide privacy, for ultimate safety only place your trust in steel doors. Given their strength, steel doors are more difficult to kick in or force open when compared to the traditional wooden doors.
If the above points are enough to end the debate between traditional wooden doors and steel doors, then you should only choose the best of the steel doors available in the market— Tata Pravesh.
From the legacy company Tata Steel, Tata Pravesh has a wide range of steel doors and what makes them stand out is that while these doors have the traditional wooden look they are manufactured from premium quality steel. Standing true to the above-listed points, Tata Pravesh doors not only have the ability to match to your home's aesthetics owing to their range of over 35 designs but they are also easy to install! As an additional security feature, Tata Pravesh's doors have an integrated chaukhat along with superior locking mechanisms like the tower bolt, lock set and more.
If you are looking to give your home a modern touch with the strength of steel, then purchase Tata Pravesh steel doors' range of premium quality from  aashiyana.tatasteel.com