Looking for a guide to help you choose the best pest control service provider in the UAE? In this article, we will uncover five expert tips for finding the right pest control company to prevent insect and pest infestation in your personal and professional spaces.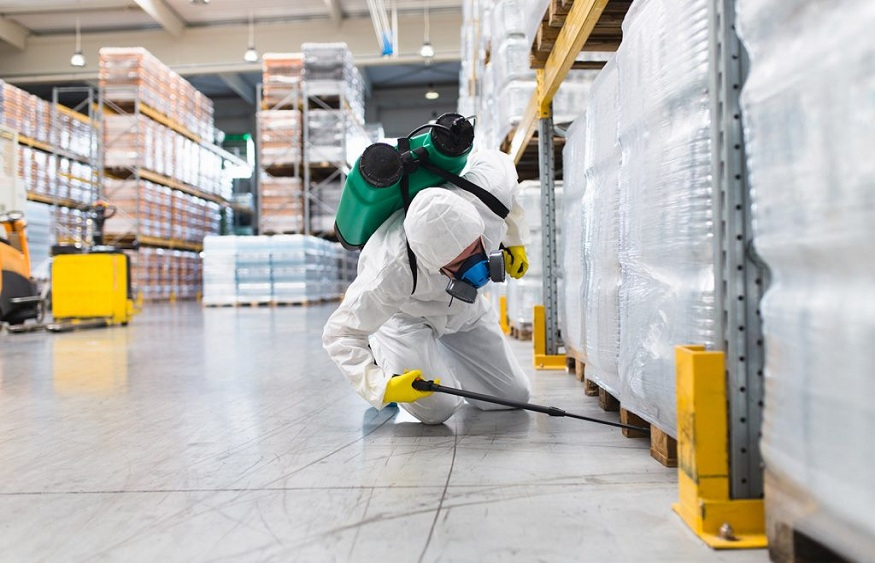 Mother nature has so many different living forms that visit our homes and offices occasionally in search of food and shelter. While there is nothing wrong with having these species as guests occasionally, the issue arises when they increase their population in no time and infiltrate our homes. Hiring a pest control company can help eliminate these bugs and pests from your house before they become a nuisance. Here's a list of tips for finding the best pest control services in Dubai and other cities of the UAE.
1. Check if the company has the required licenses and safety certifications
As you might already know the majority of the pest control companies today resort to using different kinds of chemicals to provide their services. Keeping pests out of your personal and professional spaces can be a task, especially with the ever-increasing pollution levels in the city. While you can try to keep the pests at bay by ensuring proper cleaning of your house and office, maintaining hygiene only provides temporary relief. As soon as you forget to do your weekly cleaning routine, the minute creatures will start to infiltrate the space in no time. With busy schedules and tight deadlines, it becomes difficult to clean your house regularly, and having a pest control company to help you clean your house and prevent the infiltration of bugs and pests can come in very handy. Safety licenses and certifications are the first thing that you should consider when choosing a pest control service provider in Dubai. Since the ingredients used by the majority of pest control companies involve chemicals that can increase the risk of allergies and infections, you want to ensure that the company uses chemicals that are safe and certified by the government.
2. Check online reviews
There's so much that you can learn about the company, including their experience, the training of their field technicians, customer services, etc, by looking at the reviews online. Due to the increasing levels of pollution, there has been a growing demand for pest control service providers in various cities across the UAE. No company is going to say anything bad or negative about their services. Therefore, the only way to find accurate information about a pest control service is by going through the reviews of previous customers. People on the internet do not hold back when it comes to giving honest opinions and reviews about a service that they paid for. The internet can be an excellent medium to find the true nature of any pest control service provider in your city. Whether the company offers quick customer support, has a group of well-trained staff and individuals, includes high-quality and safe pesticides, prioritizes their customers' health, etc, can be determined by going through the online reviews present on their website. You can also filter out the reviews according to your requirements to find the exact answers to your questions.
3. Choose a company that has atleast a few years of experience in the pest control business
The pest control business has been in growing demand for the past few years, which is why there has been an increase in the number of pest control companies and service providers in various cities of the UAE. With so many different companies promising to provide the best pest control service, you must choose the one with at least a few years of experience in the industry. Companies that are new in the business tend to give excellent discounts to lure more customers in. However, a few of these low-cost companies do not use the best-quality pesticides, which can cause allergic reactions and infections in humans. A company that has years of industrial expertise in the pest control business knows the harmful effects of using cheap equipment and pesticides and does not compromise on their customer's health and safety. A company's experience in the pest control business is a clear indication of the kind of work they do and the reputation that they have built in these past years. Starting a business isn't difficult, having the patience and commitment to operate the business for years is what's challenging. Choosing a pest control company that has a few years of industrial experience in hand will ensure that you don't have to compromise your health to prevent the entry of insects and pests in your personal and professional spaces.
4. Look for companies that provide immediate customer response
Customer service is one of the important factors that you need to consider when choosing a pest control service provider. An ideal pest control company will be willing to listen and meet their customer's needs and demands to provide them with the best possible experience. You might have some complaints after the pest control company has done its job. Therefore, the company should be available to listen to their customer's complaints and take strict measures to resolve them immediately.
5. Excellent training of the field technicians
A pest control company is nothing without its group of field technicians and staff, as they are the ones to do the job and form the backbone of the business. Therefore, you must look for a pest control company that trains its staff effectively in multiple aspects. A well-trained staff would know how to deal with different types of customers and find the best possible solution to their problems. The companies that offer huge discounts are there to grab fast cash in the business and don't provide proper training to their staff, which often gets reflected in their services. A group of well-trained field technicians would review your space before offering any kind of service, which helps customers save a ton of money.
This ends our list of the top five expert tips for finding the best pest control solutions in UAE. Choosing a company that has proper licenses and certificates from a government-recognized agency is important, as it is very important to choose a company that uses pesticides that do not cause allergies, reactions, and infections in humans. You can log onto the company's website to look for reviews by their previous customers about their customers with the company and whether the service has been effective for them in the long run.