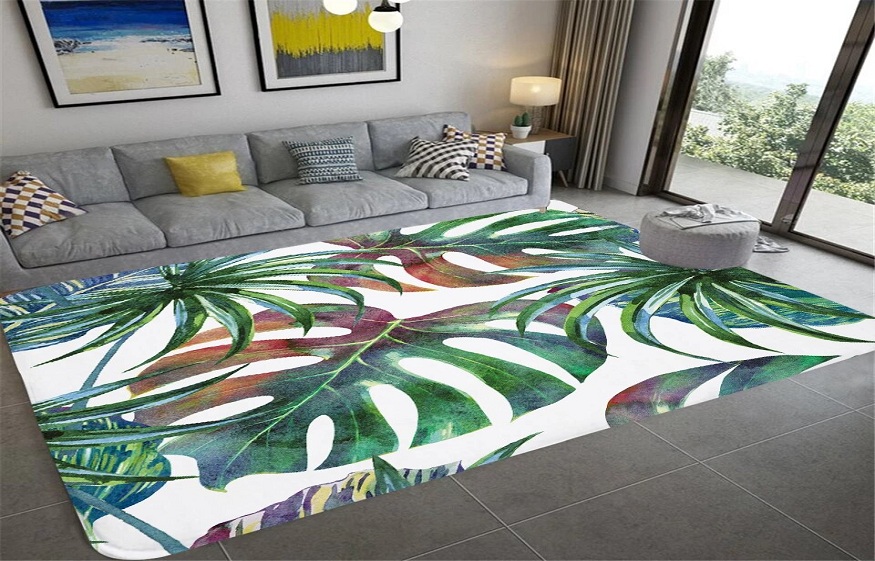 A rug can change a room. A rug may improve the aesthetic and ambiance of a space and also warm and quiet your home.
Few home decor items are as adaptable as rugs. It's a multi-tasker that enhances the elegance and hides faults. Everyone should own a rug, and we'll explain why.
Reasons What Rugs Do
If you want to modify your flooring but don't have much money, consider adding area rugs. The benefits of rugs are many.
There are numerous reasons why adding a rug to your home may be a good decision. Keep them in mind when you furnish your home.
20 Reasons Why Every Home Should Have Rugs
1. Light A Room
Dark wood or laminate floors are prevalent in modern homes. However, they can drain the light from some locations, especially windowless corridors.
2. Change Color Theme
Rugs give a plush, soft surface underfoot. Rugs can change a room's vibe. They can divide a room, establish a theme, be moved or removed, and be replaced on a whim.
3. Improving Decor
People think of rugs as house decor. This is because carpets come in nearly every color, style, material, and shape.
4. Inviting Guests
It's a foyer, doorway, or entrance hall. The gap between the outdoors and your home can be tricky to decorate. This is especially true with rugs since you must consider both natural components and the style of your home.
5. Safety
Do you stress when your baby stumbles when learning to walk? A rug can protect heads, knees, and hands at this crucial stage of life.
6. Cleanup Is Easier
Have your kids messed up the floor or your dog shredded a teddy bear? If you don't have a rug, you'll need a broom, dustpan, garbage bag, and maybe a mop. You can vacuum a rug.
7. Save Wood Floors
Hardwood flooring is popular, but they're pricey. Protect flooring in high-traffic areas, like under a dining table, where chair scratches may rapidly show. Whether you have hardwood or carpet, a rug helps prevent spills, stains, and scuffs.
8. Warmth
A rug on a wooden floor adds warmth and comfort. Putting a rug next to a bed gives you a soft place to step in the morning. Hardwood flooring is cold and doesn't retain heat in winter. In colder months, place a rug over your floors to warm the whole house.
9. Comfort
If you don't wear slippers at night, put rugs on cold floors so your feet are more comfortable.
10. Allergies
Despite appearances, rugs can reduce allergies in the home.
Those with allergies were urged for years to remove all carpeting and rugs from the home because they trap allergens. Numerous studies have shown that rugs are useful to allergy patients because they trap allergens, preventing them from being breathed in. If you have no rugs and have allergies or other respiratory problems, a rug may help.
11. Reduce Noise
Inter-unit noise can be bothersome. Rugs absorb noise like walking and dropped items, especially on hard surfaces like hardwood floors.
12. Style
Rugs bring color, texture, and pattern to a room and reflect your unique style. They are useful art for the floor that helps define a room's tone or character.
Custom rugs with logo are the perfect way to show off your company's brand. They are also a great way to promote your business. Custom rugs with logo can be used in both indoor and outdoor settings. They are durable and can withstand heavy foot traffic. Custom rugs with logo are also easy to clean and maintain.